The Versatile Arabian

HALTER Known for their grace and beauty, Arabian horses are shown in-hand and judged for natural looks, type, ideal confirmation and movement.
---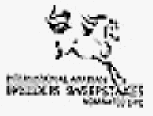 SWEEPSTAKES & FUTURITIES Arabians horses can be nominated for added prize money in certain shows/classes paying over $4 million/year to thousands of horse owners.
---

ENGLISH & PARK Arabians are shown under saddle at a natural walk, normal or animated trot, canter & hand-gallop. They are judged on the brilliance and quality of their performance as well as manners and confirmation.
---

SIDESADDLE & NATIVE COSTUME Popular with spectators and quite spectacular, these classes bring history back to life. Arabians are judged on appointments, performance and manners.
---

DRESSAGE AND SHOW HACK Considered classical riding because it uses old school movements, figures and transitions. Arabian horses perform collected and extended gaits with lightness and brilliance while judged on grace and athleticism.
---

HUNTERS Endurance and stamina make the Arabian horse well suited to this class. They are judged on performance, manners and form.
---

JUMPERS Because the Arabian horse is so agile they can spring over jumps easily. They are judged on ability, speed and form.
---

COMPETITIVE TRAIL ENDURANCE Arabian horses were bred to perform under extreme conditions and excel in these events. Alert intelligent, they are sure footed, agile and have incredible stamina.
---

WESTERN & REINING A safe, quiet and reliable the Arabian makes a beautiful western mount, this is often the biggest class at the show. They can perform stock patterns with grace and agility.
---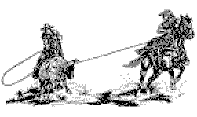 CUTTING AND TEAM PENNING Quick thinking and quick moving, the Arabian Horse is ideal for cattle & Ranch work. They have cow sense and endurance to last all day.
---

RACING - Nothing is quite as thrilling as watching your Arabian racehorse in the home stretch speeding neck and neck toward the finish line accept for the thrill of winning.
---

POLO Another sport in which Arabian horses can excel because they are quick and agile. Arabian Horses crossed with another breed that might excel in a particular area can produce outstanding results.
These are just a few of the more than 30 divisions of competition Arabian Horses participate in!
Horses for Sale | Horse Trainers | Arabian Stallions | Broodmares
News & Information | Event Calendar | Classified Ads | Equine Links